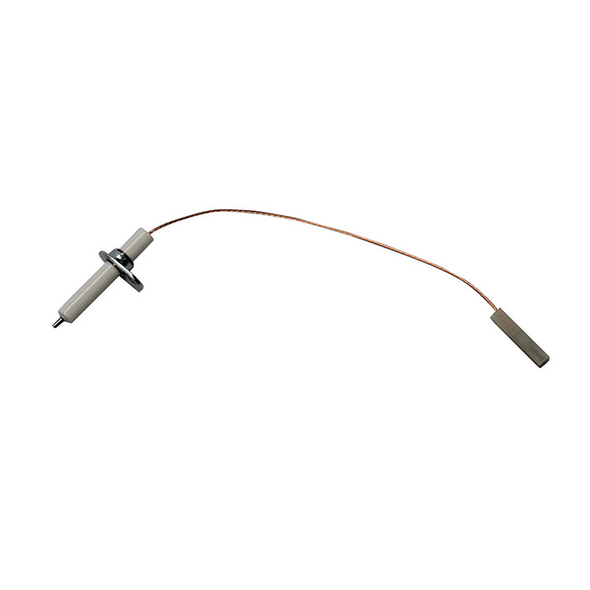 Click image to enlarge

The Beefeater Electrode Lead is a great spare or replacement lead for your Beefeater BBQ. It fits into most Beefeater BBQ's, and is a genuine Beefeater Product, so you know that it's relable. It's made with high quality material and built to last, so buy it today and get the full sparking power back into your Beefeater BBQ.
Please note that pick up in Sydney is available from:
Unit 6/12 Lyn Parade, Prestons 2170 (near Liverpool)
Enquiries please call: 1300 880 685 or (02) 9608 0802
Fits most Beefeater BBQ's

Genuine Beefeater Product
200mm Length

20mm Width

10mm Height
Average Customer Rating For BeefEater Electrode Lead:

Click here to write a product review!
Beefeater Piezo Gas Igniters
I just received a used Beefeater Signature 4 burner bbq with 3 burners that had issues, not necessarily faulty,so after contacting the crew at "The BBQ Store" I was able to replace them without too much drama and the quick service time has to be seen to be believed.They are very easy to fit and didn't take much effort but must make a comment on the ease with which you can get to the igniters or gas valves for change out, it is very well engineered. I have no association with this store apart from being a paying customer but can't recommend highly enough, Beefeater products, delivery time for same and the response and delivery time from " thebbqstore", a real pleasure to deal with and continue to do so as a result of it, cheers

Rating:

---
BeefEater Electrode Lead
Electrode Lead

You might also like...