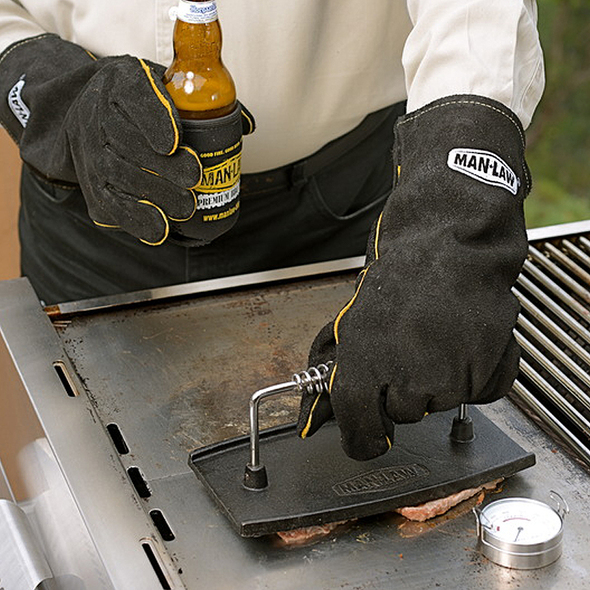 Click image to enlarge
MAN LAW # 10: Flare-ups will be handled calmly and discreetly until such time as flames spread to a national park

The Grill Press gives the BBQ master the power to cook meat on both sides at the same time, locking those flavoursome juices!
The MAN LAW CP4 Grill Press consists of a pre-seasoned heavy duty cast-iron base and chrome-plated spiral handle that is as durable and as solid as any BBQ accessories can come. Pre-heat the Press on your BBQ and apply it when heated up. It cooks your meat quickly as it cooks from both sides at once.

Grill Press MAN-CP4:
Pre-seasoned

Use it on those pesky Lamb Cutlets that curl

Or Smoky Bacon that bends,

even those Minute steaks for your Steak 'Sanga' – the list is endless!

Also – make sure you use your Man Law Leather Gloves to pick up & move the grill press as the handle does get hot.
Be The First To Review This Product!
Help other The BBQ Store Pty Ltd users shop smarter by writing reviews for products you have purchased.
Man Law Cast Iron Grill Press
Man Law Cast Iron Grill Press
You might also like...