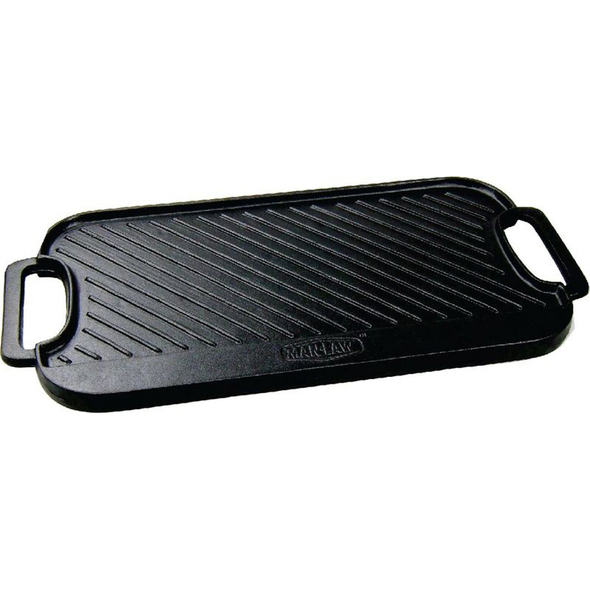 Click image to enlarge
MAN LAW # 5: Vegetarianism is to be encouraged, as it leaves more meat for us Carnivores

Time to step up to the Cast Iron Grill and take control of any BBQ requirements the MAN LAW way!

The MAN LAW Cast Iron Reversible Grill is a massive 50.8cm long, 26.4cm wide and 2.2cm in height. This pre-seasoned double sided cast-iron grill distributes the heat slowly and evenly.

Use the flat side for grilling eggs and other foods, or use the ridged side to grill burgers and steaks adding grill marks to your meat or seafood. The Grill also has large handles on both ends for an easy grip; in addition it can also be used on almost any cook top.

Cast Iron Grill: MAN-CG1


Please note that pick up in Sydney is available from:
Unit 6/12 Lyn Parade, Prestons 2170 (near Liverpool)
Enquiries please call: 1300 880 685 or (02) 9608 0802
Be The First To Review This Product!
Help other The BBQ Store Pty Ltd users shop smarter by writing reviews for products you have purchased.
Man Law Cast Iron Reversible Griddle - Flat on one side and ribbed on the reverse (MAN-CG1)
SKU: MAN-CG1
You might also like...