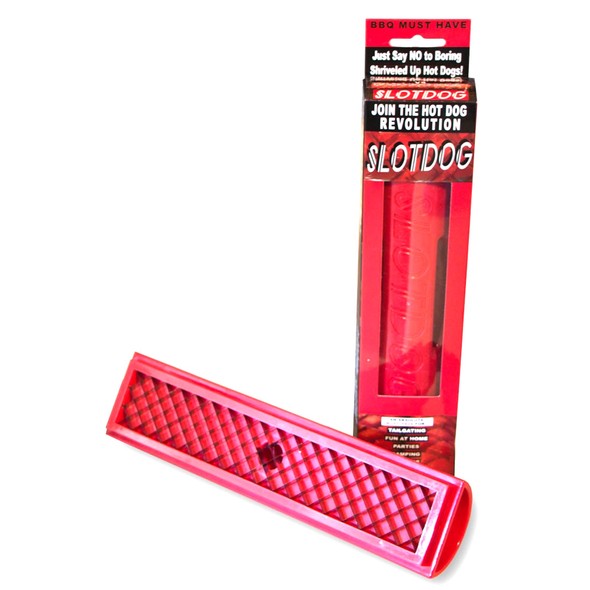 Click image to enlarge
​SLOTDOG Hotdog Tool
SLOTDOG precision cuts criss-cross slits in a hot dog that expand while cooking. Juices caramelize on the outside creating a delicious crispy texture, while grill smoke and flavour penetrate deeper. The slots grab hold of your condiments with a kung fu grip, so you can enjoy them and not wear them!

A SLOTDOG hot dog cooks quicker without splitting/bursting, the hot dog plumps up nicely and kids of all ages love the crocodile scale look.

A fun twist on an old favourite, and a great conversation piece at any BBQ.

SLOTDOG comes in Red, Red or Red.

420J2 stainless steel Criss-Cross cutting blades.

SLOTDOG body is constructed from hard wearing ABS plastic

Dishwasher safe for ease of cleaning.

SLOTDOG is designed and recommended for use with casing free / skinless hot dogs.

Slightly firm "fridge thawed/temperature" hot dogs work best, as over-thawing can make the hot dogs too squishy to slot, and no one likes a smooshed dog!
HOW IT WORKS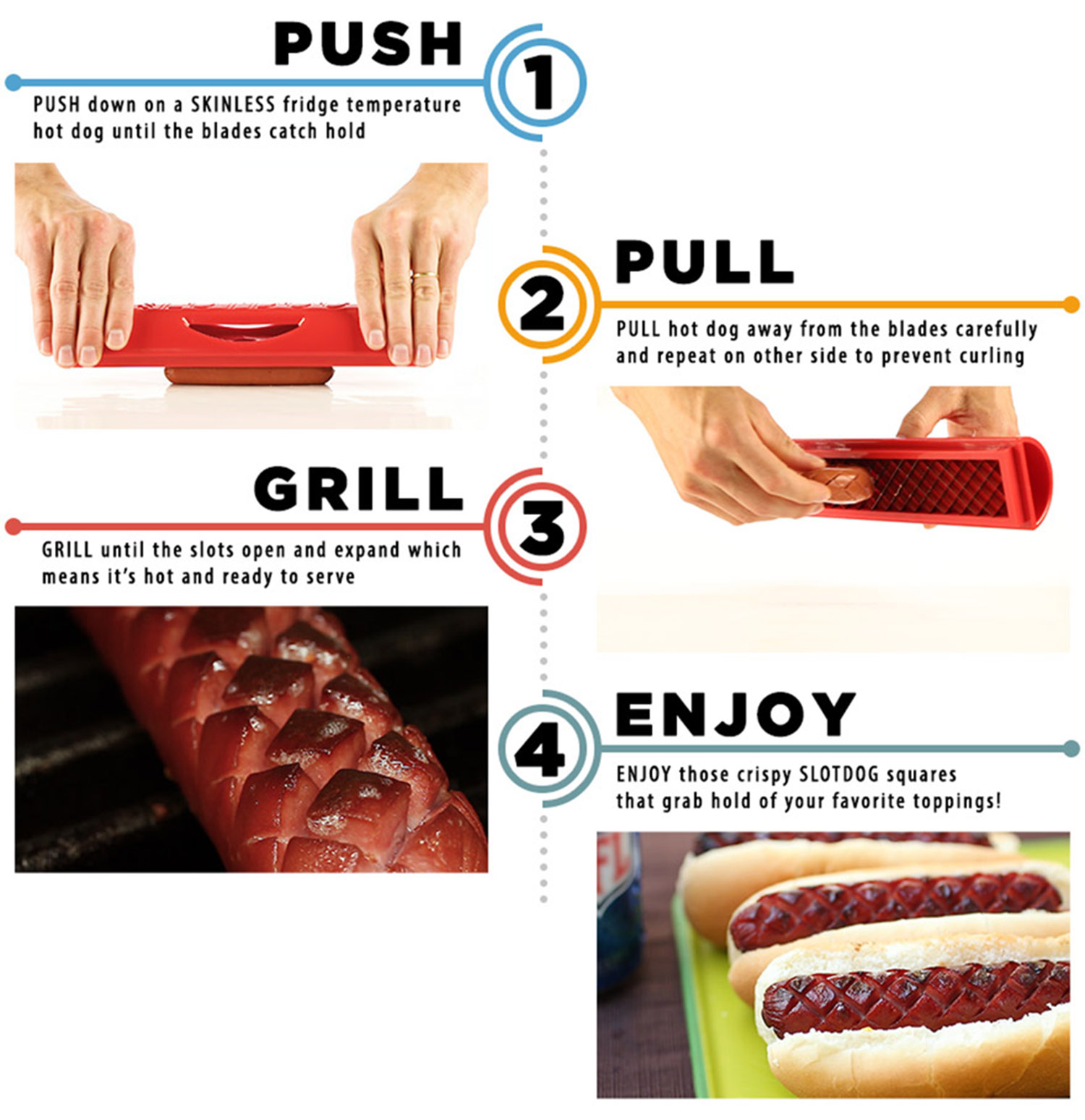 Please note that pick up in Sydney is available from:
Unit 6/12 Lyn Parade, Prestons 2170 (near Liverpool)
Enquiries please call: 1300 880 685 or (02) 9608 0802
Sizes:
Length: 28cm
Width: 7cm
Height: 5mm
Be The First To Review This Product!
Help other The BBQ Store Pty Ltd users shop smarter by writing reviews for products you have purchased.

SLOTDOG Hotdog Tool
Just say NO to boring shriveled up hot dogs!!
You might also like...