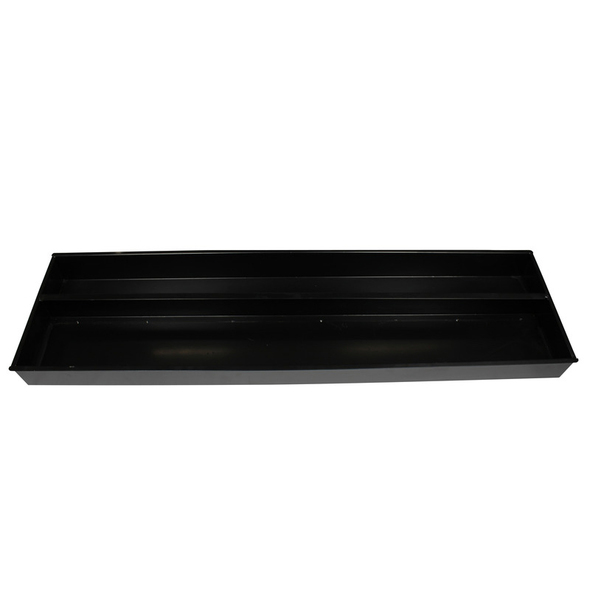 Click image to enlarge
The big spit charcoal pan is a highly constructed pan that is able to hold a good quantity of charcoal for easy cooking and catering of large gatherings of people. This charcoal pan can be easily setup under the outdoor grill barbecue spit as a neat fit, and can easily be replaced or taken out when necessary for cleaning and the replacing of charcoal when it becomes old. Manufactured with strong type metals, it is able to easily withstand against heat and flames without succumbing to any form of buckling, and it is ideal for long cooking sessions where large amounts of charcoal may be needed to ensure even cooking of the food so that it is ready to serve. Fairly lightweight it provides easy griping and carrying, and is designed to help capture fat and oil that drips down from the meat that is cooking for a healthier and mount-watering meal that the whole family can enjoy.

Please note that pick up in Sydney is available from:
Unit 6/12 Lyn Parade, Prestons 2170 (near Liverpool)
Enquiries please call: 1300 880 685 or (02) 9608 0802
The Charcoal tray Dimensions:
119cm L
32cm W
10cm H
Average Customer Rating For Big Spit Charcoal Pan / Tray - With Split Charcoal and Drip Section (CP-001):

Click here to write a product review!
Spit Charcoal Pan
The BBQ Store was the only place I could find a replacement Spit Charcoal Pan for our Spit BBQ. We were on a tight time line to get the pan in time for Australia Day. The price was reasonable and the delivery was really fast. I would have no hesitation recommending The BBQ Store for their customer service.

Rating:

---
Big Spit Charcoal Pan / Tray - With Split Charcoal and Drip Section (CP-001)
Highly Constructed Pan - (SKU: CP-001)

You might also like...