terms-conditions-cash-back
Cashback campaign offer conditions:
Cashback is offered on purchases made on the www.thebbqstore.com.au website only.

An example of how this campaign works:

If you purchase a product from The BBQ Store that has a redeemable cash back offer, the cash back amount can be claimed on your next online purchase.

Specials/Discounted items Excluded from promotion.
*This offer does not apply to all products available on our webstore and can only be redeemed online. Once you complete your purchase, you will receive an email with a voucher code and secret key to redeem on your next visit.

Simply enter rewards points during checkout to redeem.
If you log into your account:

Note: You must be logged into your account to see the rewards points. If you forgot your password then you can reset it here: https://www.thebbqstore.com.au/_myacct/forgotpwd (your username is your email address)
By the time to arrive at the checkout, your available credit should be showing at Step 3: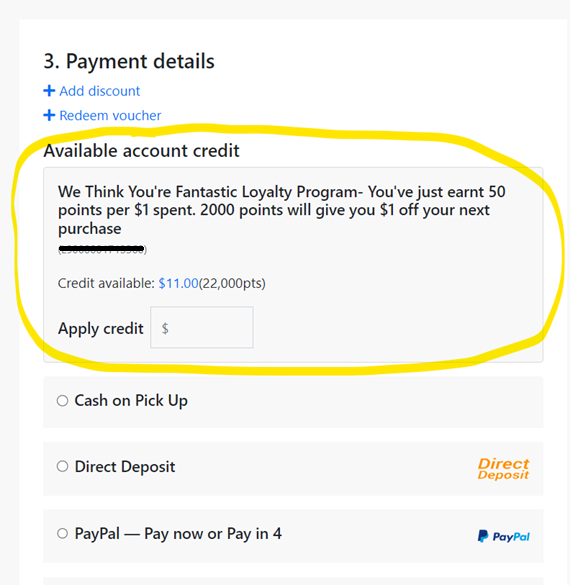 Happy Grilling!!​