Christmas Shipping Schedule
Christmas is an extremely busy time for shipping providers, so it's important to ensure you purchase your products in time to have them shipped to you before Christmas. Here is a table which outlines when you should be purchasing products to ensure delivery for Christmas.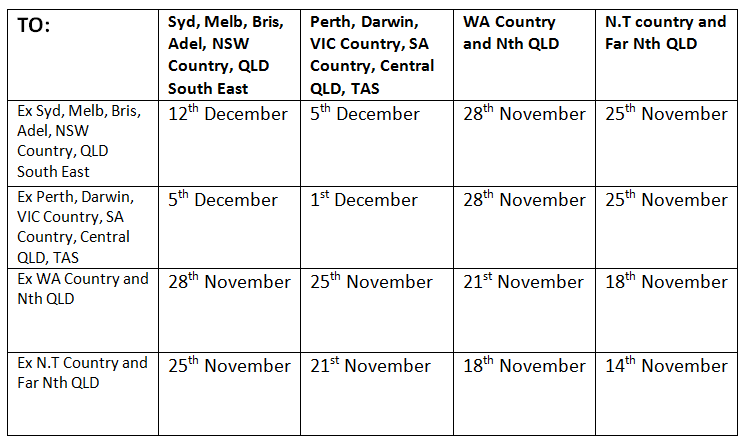 If you have any questions related to shipping, feel free too contact us on 1300 041 051.
From the team at The BBQ Store we wish you a Merry Christmas and a safe and prosperous New Year.