Are you tired of your fish not coming out perfectly each time you grill it?
Fish is one of most families' favourite type of meat, which is light, healthy and full of vitamins, minerals and omega-3 fatty acids. It can also be one of the most stressful foods to grill as it tends to be delicate and seemingly hard to manoeuvre without mishap. However, grilling fish can be easy to master once you know a few tricks. Here are some great tips on how to grill fish perfectly all the time.
1. Start with a clean grill
When it comes to grilling fish, a clean fish grill is everything. Fish is delicate, and it can stick to your grill, making it difficult to turn. Clean your grill grates thoroughly by heating them up and brushing off any debris from your previous cook using a grill brush. Before putting the fish on your grill, oil it.
2. Keep the skin on the fish
To prevent your fillets from falling apart when you move them, consider leaving the skin on the fish when you grill it. It helps to hold the fish together in one piece and protects the fish from overcooking. You can gently remove the skin from the fish when it has finished cooking but some fish like trout or mackerel have thin skin that gets delightfully crispy when grilled.
3. Cook the fish in a packet
Steaming fish can be done on the grill by cooking it in a foil packet. Simply stack two 20-inch sheets of foil, coat the centre of the top layer with cooking spray and place your fish on the foil.
Fold the foil over, leaving enough room in the packet for steam to gather and cook the fish. Place the packets on a grill and cook until done (about 8-10 minutes for a salmon fillet). Use a large spatula or oven mitts to handle the hot packets.
To grill fish on a plank, you need to soak the plank in water first for at least 2 hours before grilling. Then simply brush the top with oil, lay it on the hot grill grate and place the fish on top. Cover the grill and cook for about 12 minutes for an inch thick steak and enjoy the subtle smoky flavour of fish grilled this way.
Another great and easy way to grill fish is by using a fish basket. Simply place the fish in a basket to keep the fish in place and instead of flipping the fish itself, you flip the basket that holds the fish so it stays secure without falling apart.
Where to go for your fish grill and accessories?
Contact The BBQ Store, Australia's largest online BBQ specialists, offering an extensive range of leading brands and competitively priced charcoal and gas BBQs, pizza ovens, outdoor kitchens, smokers, patio heaters, BBQ accessories and more. Our success is built on our solid reputation for providing innovative products, exceptional service and our 100% satisfaction guarantee policy.
Some Of Our Best Selling Fish Grill Accessories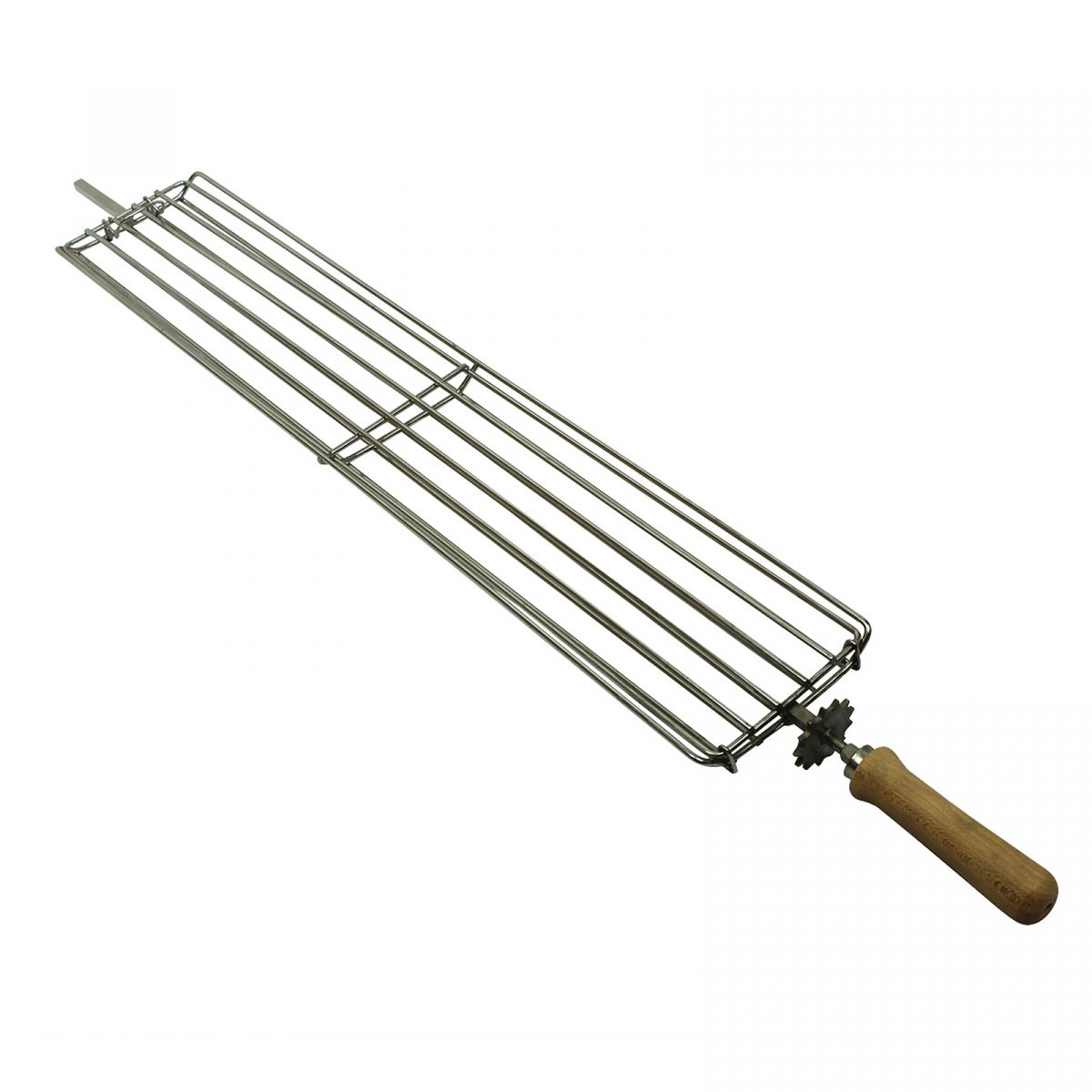 he Chain Driven Stainless Steel Cyprus Grill cages are professional and high quality barbecue cages which are perfect for cooking food like Portuguese style chicken, sheftalia, fish and more. These barbecue cages are made from high quality materials which can withstand against the heat and flames.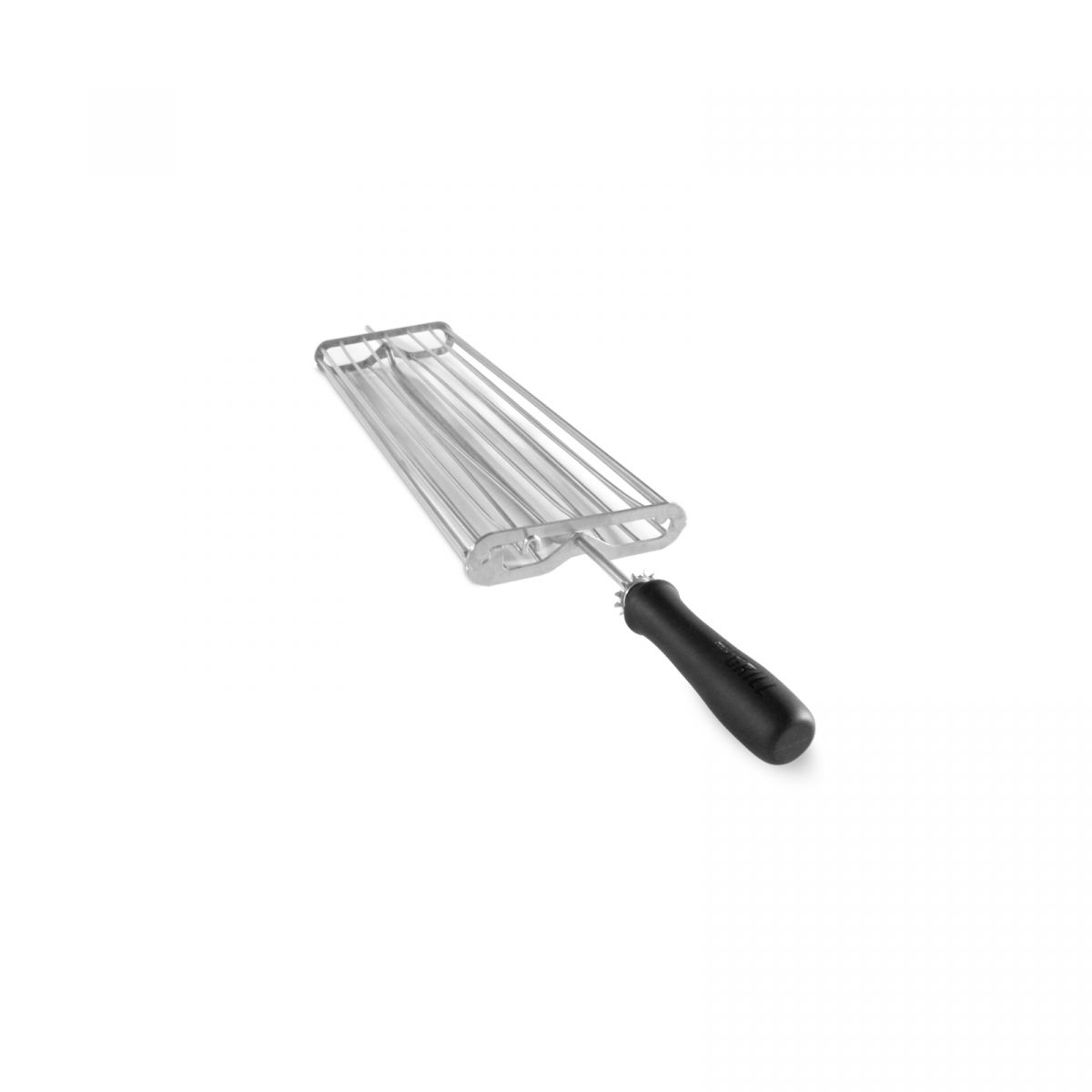 The myGrill Stainless Steel Rotating Rack is the perfect tool to help you grill your steak, burgers and or fish. Thanks to a 4mm thickness and enclosed construction, food is held secure and won't fall through.
---
Leave a comment