How to BBQ in the Winter? Winter BBQ Guide
How to BBQ in the Winter? Winter BBQ Guide
One of the best ways to spend quality time with your family and friends is by setting up a BBQ gathering and enjoying stacks of grills, hotdogs, and skewers. This tradition is mostly reserved for warm summer days but you can still enjoy a nice BBQ in colder seasons like winter as well. Winter BBQ is actually becoming something of a trend in Australia and you can make yours a hit by providing extra layers, an excellent outdoor heater, and deliciously grilled foods. We all know that the best comfort foods come with a smokey flavor that you can only get from a BBQ grill.
There are many ways to make your winter outdoor gathering a memorable and cozy event. You can always start off the event by heating up the space with an outdoor heater and giving your guests some warm layers and hot drinks. A fire pit or a charcoal grill is also a good way to grill your food while providing ample warmth and ambience for your gathering. Continue reading our comprehensive winter BBQ guide to discover more tips on how to host the best winter BBQ.
1. Invest in a good outdoor heater
An outdoor heater will provide adequate warmth and enhance the ambience of your surroundings which will in turn make your guests feel cozy and comfortable. There are many types of outdoor heaters and certain factors need to be considered while choosing the one that will be good for your space. These factors include the size of the space, type of space, climate, and wind conditions.
You can get an outdoor heater based on the fuel that powers it. There are gas heaters, ethanol heaters and wood-fueled heaters. Keeping the design of your outdoor space in mind, you can get a tabletop heater for your small intimate space or you can invest in multiple electric heaters if you have a large outdoor space. A wood-fueled fire pit can also double as your cooking flame and a place for your guests to grill mushy marshmallows.
It is important to warm up your grill early on because low temperatures can affect your BBQ and make it burn slower. It will take longer than usual to get the job done, so patience is required when BBQ-ing in winter. Another option when it comes to winter BBQ is cooking your food inside while the guests lounge around a toasty fire pit. This will make the food preparation process a lot faster while still preserving the warm atmosphere of your winter gathering. You should also be wary of windy conditions in order to avoid your fires being blown out or disrupted.
3. Stock up on some warm layers
Winters in Australia can be pretty harsh and hosting a winter BBQ means that you are ready to give your guests some cozy throws and extra layers. As a winter BBQ guest, it is advisable to dress for the occasion by wearing some heavy clothes, cozy socks, and warm headwears. BBQs are meant to represent comfort and coziness so staying cold will defeat that purpose. You should consider setting up some warm sofas and pillows around your outdoor BBQ space because they will be better in the winter than wooden or metal chairs.
4. Make sure you have enough fuel and equipment
You need to have enough fuel for your outdoor heaters and your BBQ grill. Having extra fuel or charcoal briquettes in hand means that you won't have to worry about running out and having to cut your gathering short. BBQ-ing in winter means that extra fuel is needed to reach the right temperature for your cooking and fire pits. You need to make sure that you have the right equipment ready while planning your winter BBQ. For example, it is important to get the appropriate fuel for your heaters. Gas should be stocked if you invested in an outdoor gas heater and you need to get the appropriate outlet for your electric heaters.
5. Select the appropriate food and refreshments
Traditional BBQs usually involve popping some steaks and sausages on the grill while sipping cold beers and drinks. In winter, you should replace cold drinks with warm beverages and drinks like mulled wines, spiced teas, and apple juice. For foods, spicy dishes can upset the cold and keep your guests warm and fired up inside. There are a lot of winter-appropriate recipes like chargrilled chicken kebabs, spicy chargrilled vegetables, tomato soup, grilled steak and potatoes, and more. You should also ensure that the lids are closed on your cooking and grilling equipment in order to prevent weather interruptions like wind and rain.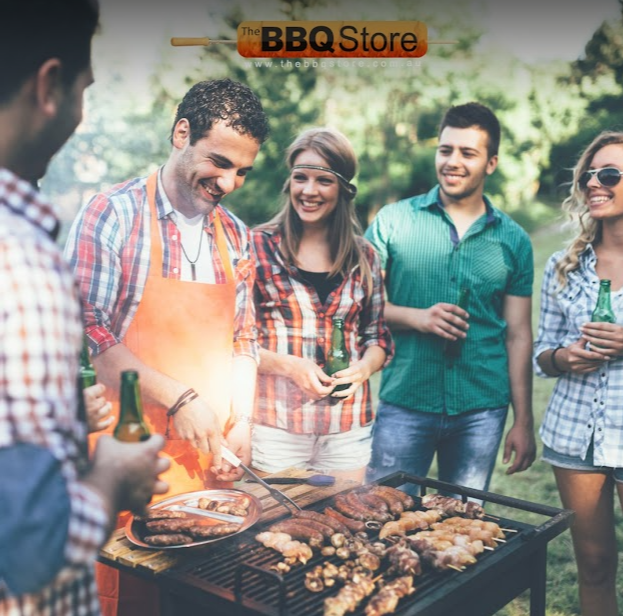 Leave a comment