How to Choose the Best Burner BBQ
Are you stuck on which burner to choose for your BBQ?
Although great care may be taken in selecting and preparing the foods to serve, the success of your meal often comes down to the quality of your grill. There are so many grills with different features on the market but the main question when buying a new BBQ gas grill is the number of burners and size of the grill, depending on your needs. Here is a guide on how to choose the best burner BBQ.
1. How many burners should a BBQ have?
Barbecues generally have 1 to 6 burners, which provide the heat source and power to your gas grill. These can be independent from each other, making it possible to cook food at the same time but at different temperatures. Having more burners mean you can cook different items at different heat levels at the same time. However, you should also consider the square area of the cooking surface and the power output expressed in BTUs.
A 4-burner gas bbq is one of the best additions to your backyard barbecue equipment. It offers fast start-up and heat time, which means you can get started and finish quicker on your meals. A 4-burner bbq is easier to control and you can maintain the temperature at a simmer or bring it to searing heat, all this at the turn of a knob. A 4-burner hooded bbq is even more versatile. Closing the lid or hood while cooking will keep the heat and smoke inside the BBQ, offering you great flexibility in your cooking methods.
If you are looking for a large barbecue that is perfect for huge families, or you regularly entertain large groups of people, then a 6-burner BBQ will do the trick. This size of the 6-Burner BBQ grill is regularly used by caterers and entertainers, and with advanced features like additional hot plates, rotisserie plates and side burners, you can enjoy the ultimate in barbecuing experience.
The Napoleon LEX Black 605 Cabinet BBQ LPG is one of the best gas grills for big gatherings, according to the burners. The bbq features a whopping six burners over a spacious 6390 square-centimetre cooking area and a dynamic total main power of 90 000 BTU, to give you a hassle-free cooking experience.
The 4-burner BBQ cover and 6-burner BBQ cover allow you to extend the life and maintain the condition of your BBQ. Featuring a heavy-duty, waterproof and UV-resistant material that is robust enough to handle all weather, the BBQ cover will keep your barbecue looking like new and also prevent any germs and infections from getting onto the grill.
Ready to purchase the best burner BBQ in Australia?
Contact The BBQ Store, Australia's largest online BBQ specialists, offering an extensive range of leading brands and competitively priced charcoal and gas BBQs, pizza ovens, outdoor kitchens, smokers, patio heaters, BBQ accessories and more. Our success is built on our solid reputation for providing innovative products, exceptional service and our 100% satisfaction guarantee policy.
4 Burner & 6 Burner BBQ Models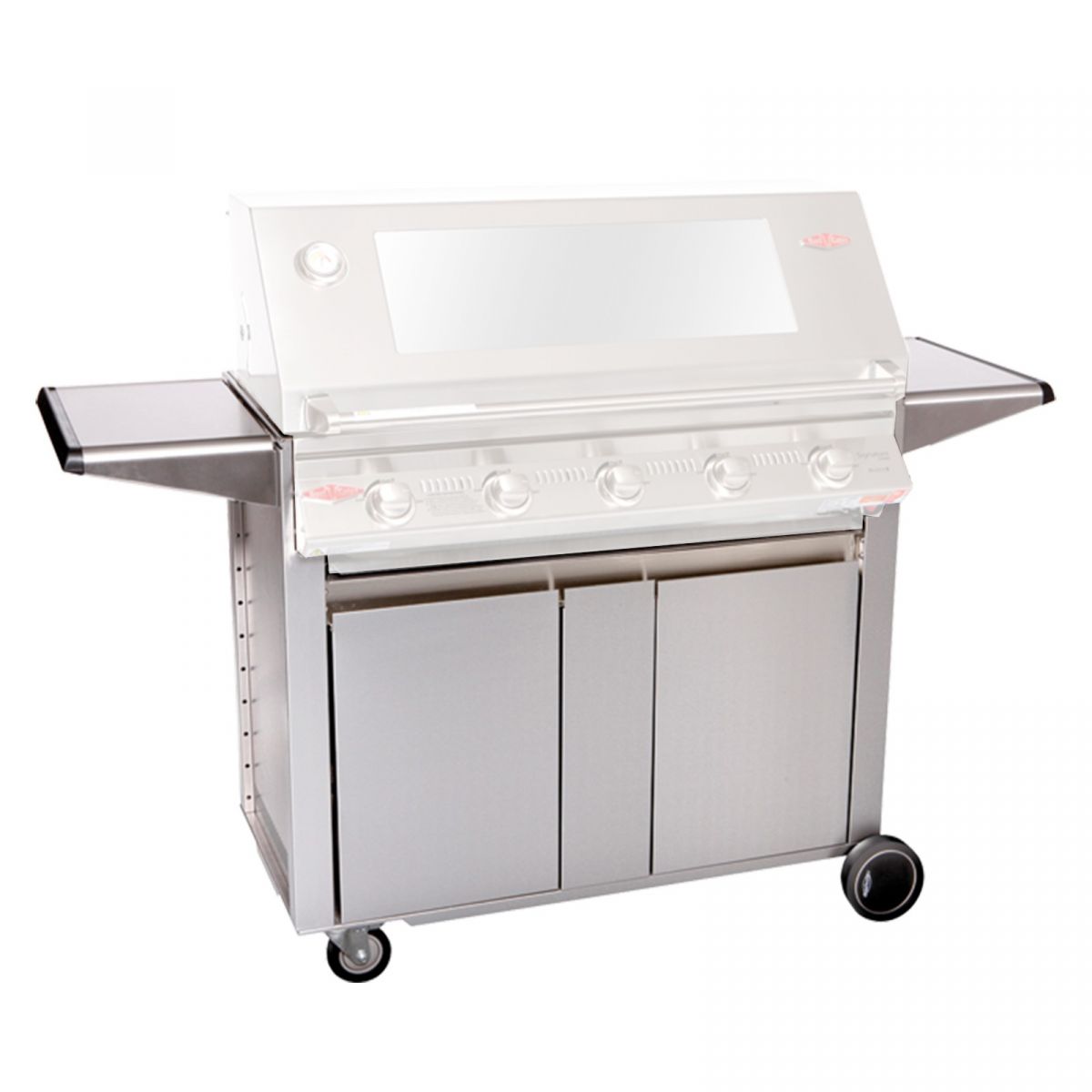 Replacement BBQ Trolley to suit BS19350 Signature 3000S 5 burner stainless steel mobile barbecue with window hood and BS19252 Signature 3000E 5 burner black enamel mobile barbecue with window hood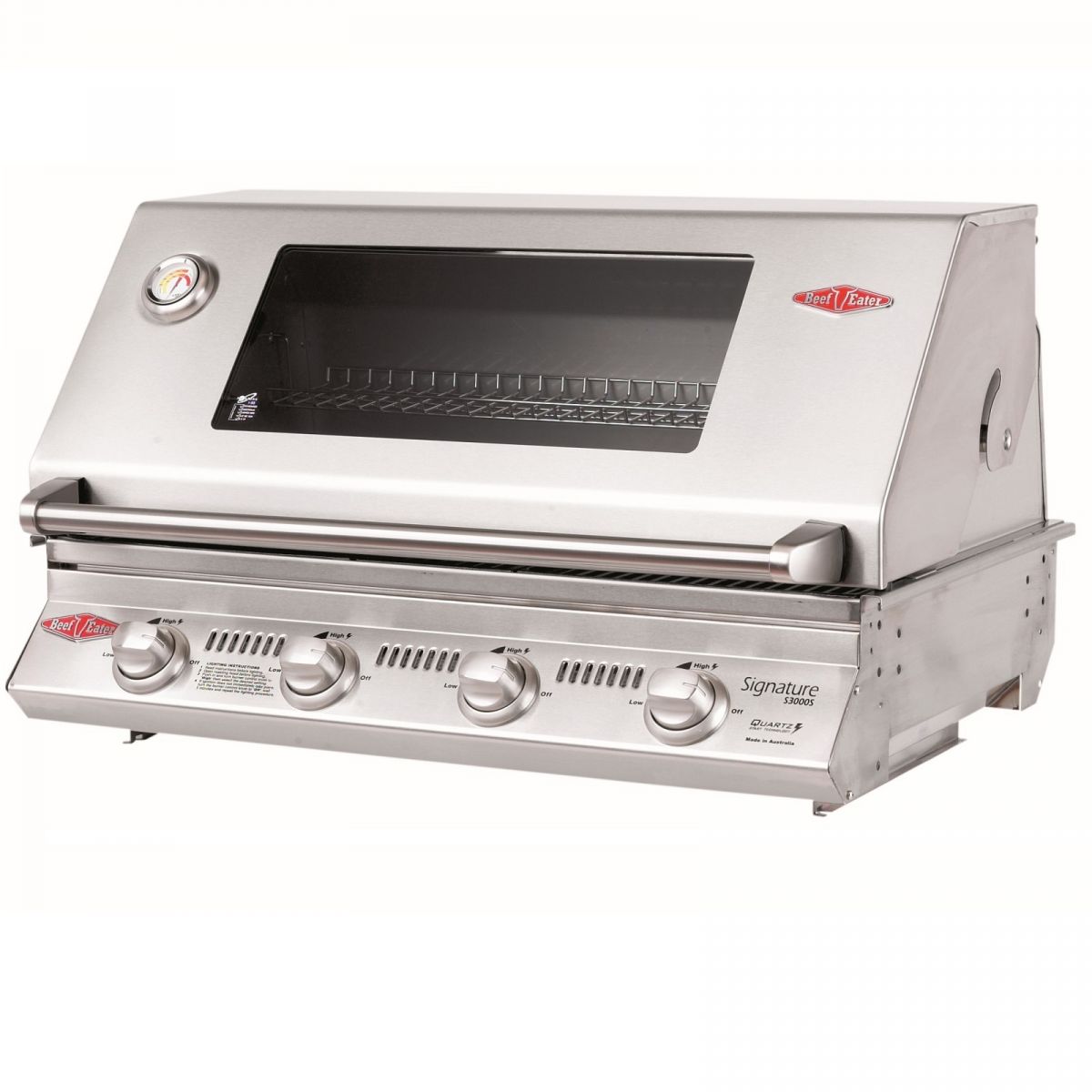 The BeefEater Signature 3000S 4 Burner built-in BBQ is a 4 burner barbeque that is modern and sophisticated, and is made to last. It features a stainless steel cooktop, BBQ frame and roasting hood. This barbeque is all about delivering a premium outdoor entertaining experience.
Leave a comment