Smoker Grills

Are you wondering which BBQ smoker grills is best for you?
A smoker grill is an outdoor cooking appliance that can maintain low cooking temperatures for a long time while producing smoke that penetrates dip into the meat. If you want to make unforgettable ribs, pork or other delicacies, investing in a good BBQ smoker is your best option. Here is a guide on types of smoker grills.
Although each type of smoker grills available has its own unique benefits, the most important factor is the kind of barbecue you want to smoke. Generally, electric smokers cook faster than other types. With the pellet smoker, the small pellets of hardwood sawdust impart a delicious smoky taste to any food being cooked. Charcoal smokers give the most authentic smoked barbecue flavour of any of the smokers available. A propane gas smoker is your best bet if you need a smoker that is portable and clean to operate.
Billabong's range of budget-friendly barbecues includes kettle units, offset smoker models, and a two-burner on trolley BBQ. The brand is an ideal place to start roasting for beginners or home chefs. Models like the Billabong Kettle and Billabong Kettle Tabletop are smaller in size, encouraging new cooks to take up more barbecuing.
3. Charmate offset smoker
The Charmate offset smoker is a perfect option for the backyard barbecue allowing you to grill, roast or smoke generous amounts of food on a large surface. The food is slowly cooked using the offset firebox for indirect airflow while adding fuel and flavour.
4. How to season a smoker
Seasoning a smoker is vital to help remove any contaminants or unwanted odours left from the production process or build-up of grime over time. The first thing to do is to gently clean the interior, racks, grates and pans with dish soap and water. Then lightly but thoroughly cover the inside walls of the smoker with olive or cooking oil. Then heat up the smoker and open the vents wide for heat to flow through it.
How to clean an oil drum for a BBQ
An oil drum grill has a hinged lid for retaining heat during cooking, with vents on the top and bottom for airflow control. To clean the oil drum, fill the drum with water to about a quarter of its capacity and add a large box of baking soda plus half a bottle of common white vinegar. Cover the drum with the cap and turn the barrel on its side. Allow it to sit for at least 12 hours, rotating every few hours. Flush the drum with clean water several times. Clean the drum with bleach and then burn any material from inside the drum.
Looking for smoker grills and more?
Contact The BBQ Store, Australia's largest online BBQ and rotisserie specialists, offering an extensive range of leading brands and competitively priced BBQs, pizza ovens, outdoor kitchens, smokers, patio heaters, BBQ accessories and more. Our success is built on our solid reputation for providing innovative products, excellent communication, exceptional service and our 100% satisfaction guarantee policy.
Gasmate Models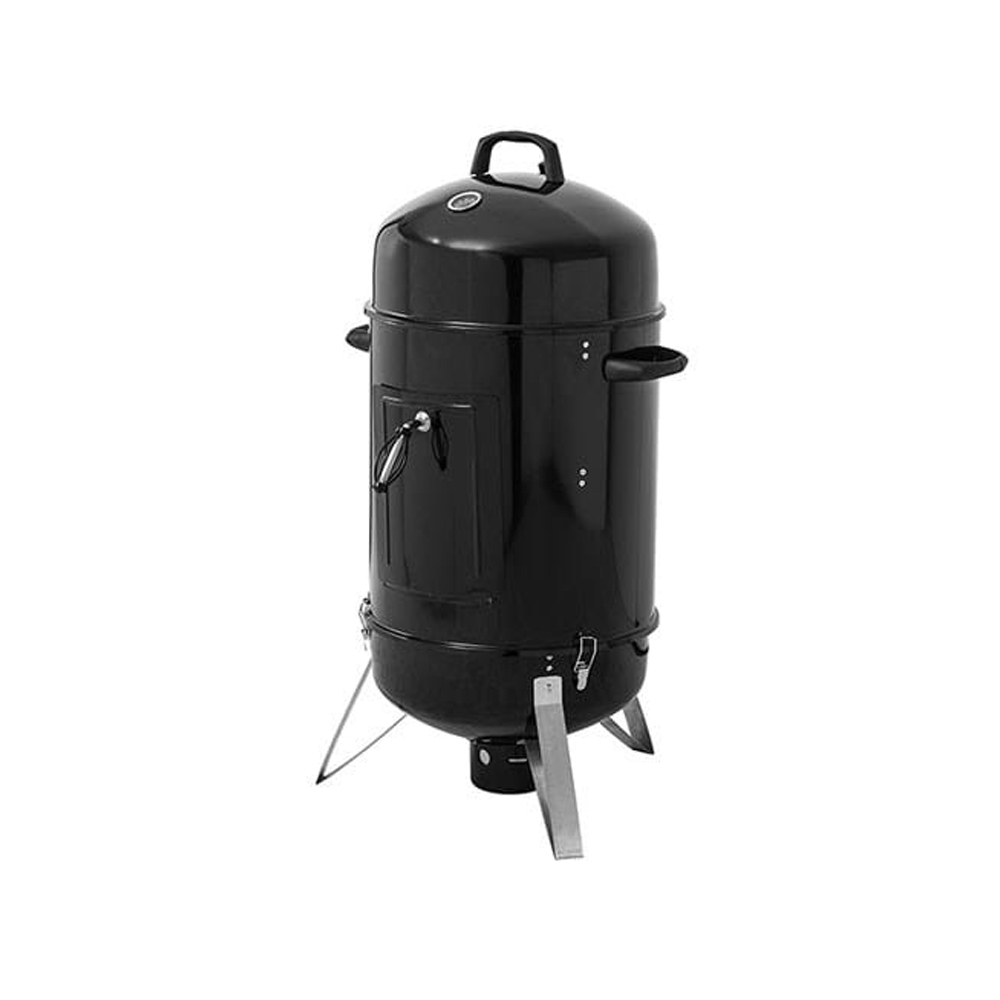 Charmate Lawson 470mm Smoker & Grill Picnic Outdoor Camping Portable
The Charmate Lawson 470 Smoker and Grill is a traditional style smoker that is specially designed to retain heat, smoke from charcoal as well as moisture and oils from food to bring out that smokey flavour you love unrivalled by other types of cooking.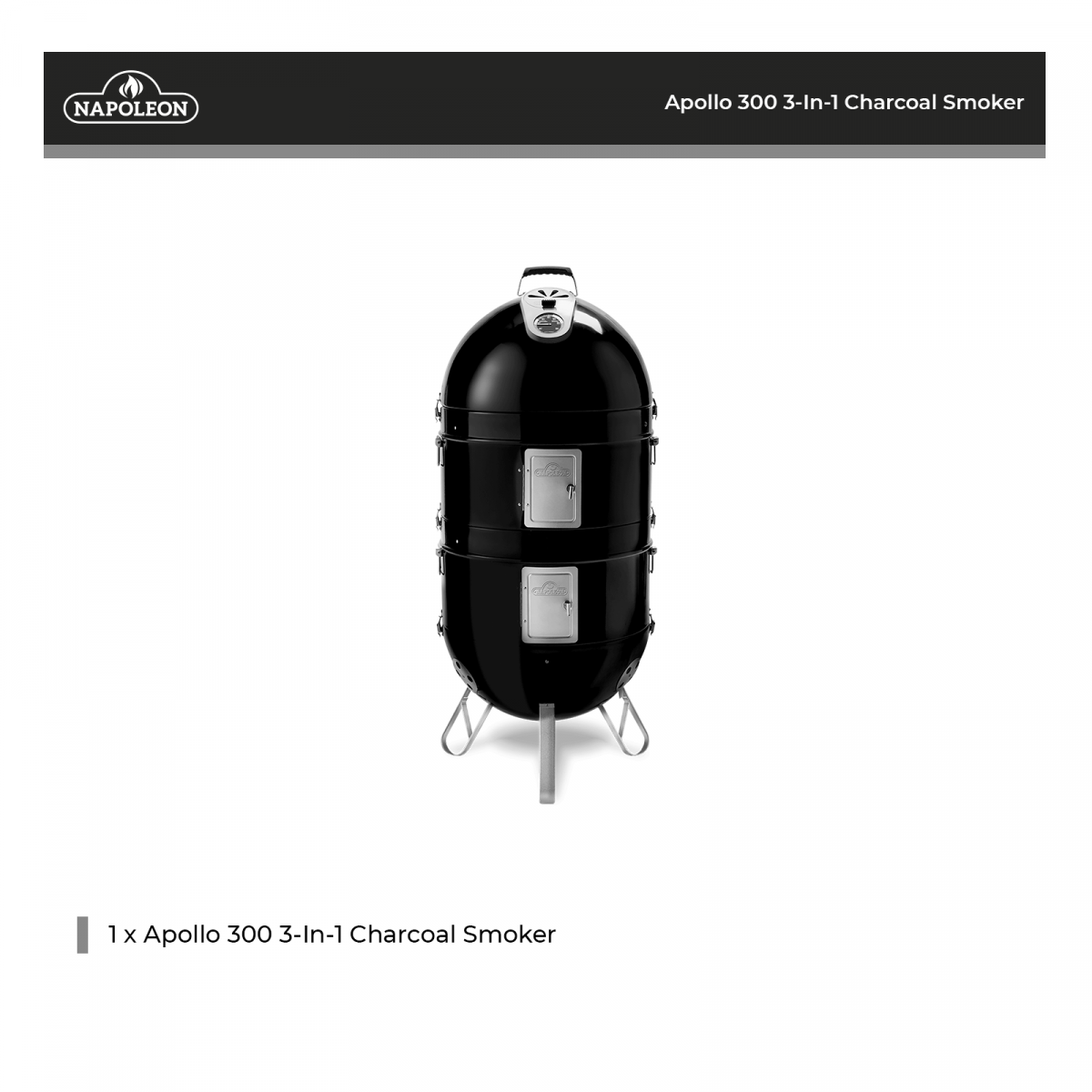 Apollo 300 3-In-1 Wet & Dry Charcoal Smoker
The three in one Charcoal Smoker can go from compact and portable charcoal grill to a full-sized smoker in a short space of time. The grill features a heavy gauge porcelain enamelled body that circulates smoke around food and the sliding vents to control the burn rate and temperature of the charcoal.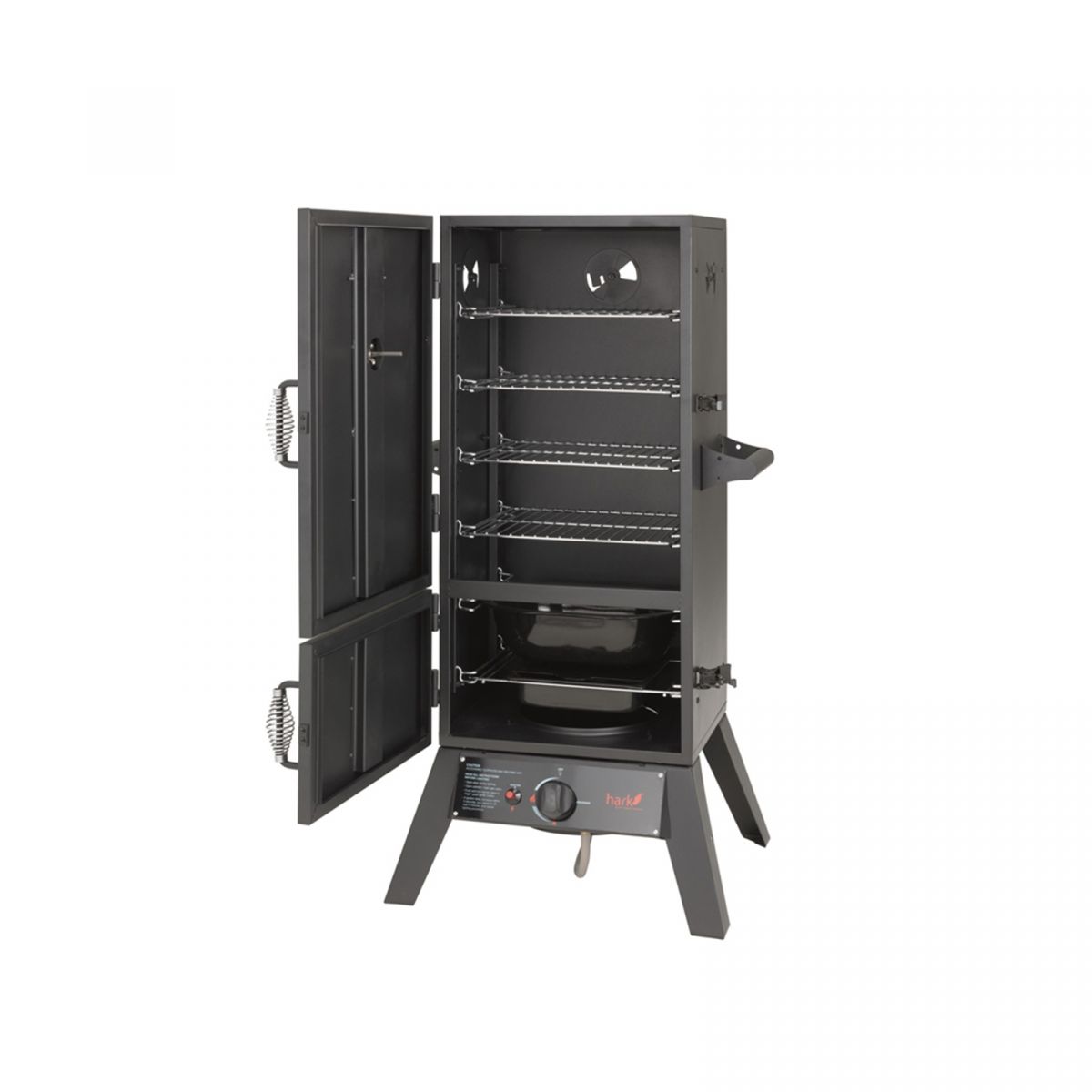 The Hark 2 Door Gas Smoker enables you to prepare a wide range of professionally smoked produce. Using a standard gas bottle and with minimal effort, you can impress your guests with restaurant quality smoked trout, pulled pork or beef brisket. The options are endless...
Leave a comment