4 Unique Outdoor BBQ Area Ideas

4 Unique Outdoor BBQ Area Ideas
The best part of many weekends for many people is when they get to chill in the backyard with friends of the family and enjoy a delicious BBQ. If you love these types of weekends, you need an outdoor kitchen or a special outdoor BBQ area. Gone are the days when a grill and an outdoor table was enough. Now there are many ideas you can use to elevate your outside space to look unique and stylish. Below are a few outdoor BBQ ideas you can use to upgrade your outdoor Barbecues area.
This is the centre of any outdoor Barbecues area. Get a statement grill that stands out. If you have a theme to your outdoor grilling area, choose a grill that blends with the outside furniture but also cooks delicious meat. Here is a great range of grills you can choose from. Take your time choosing the right grill as you will probably have it for many years to come. Fancy isn't always better when it comes to grills. You can get one with a few functions that can still get the job done.
2. Deck out the dining area
The dining area must be close to the grill. If you cannot accommodate a full table, consider adding an outdoor kitchen island. If you have a table, you can add a stylish set of chairs or stools. For a cosy look in this space, add a fireplace, potted plants, and flowers. Consider the type of guests you will have and how best you can make sure they will be comfortable in your outdoor BBQ area. Any personal touches will make this area more unique.
If you usually host night-time BBQs, this outdoor BBQ area idea is for you. There are wall sconces you can install next to some grill lights. For a more festive look, get some string lights and hang them along the wall. Task lighting can be installed near the grill so that you keep grilling after sundown. With good lighting, there is no reason why a BBQ party must only be during the daytime. Party even after sunset!
4. Have enough storage space
Experienced grill masters know that grilling gadgets and BBQ accessories need space. For these, you can add outdoor cabinets, outdoor carts, or some outdoor shelving. Safety utensils such as mitts and your fire extinguisher can be put in these storage spaces so that they are close by if you ever need them. You can also keep other BBQ utensils such as tongs, forks, and knives here. Don't forget to have a trashcan close to the dining area.
Are you looking for more BBQ ideas? Visit our website and get in touch with us for more inspiration.
Explore our best-seller outdoor BBQs and kitchens perfect for both commercial and home use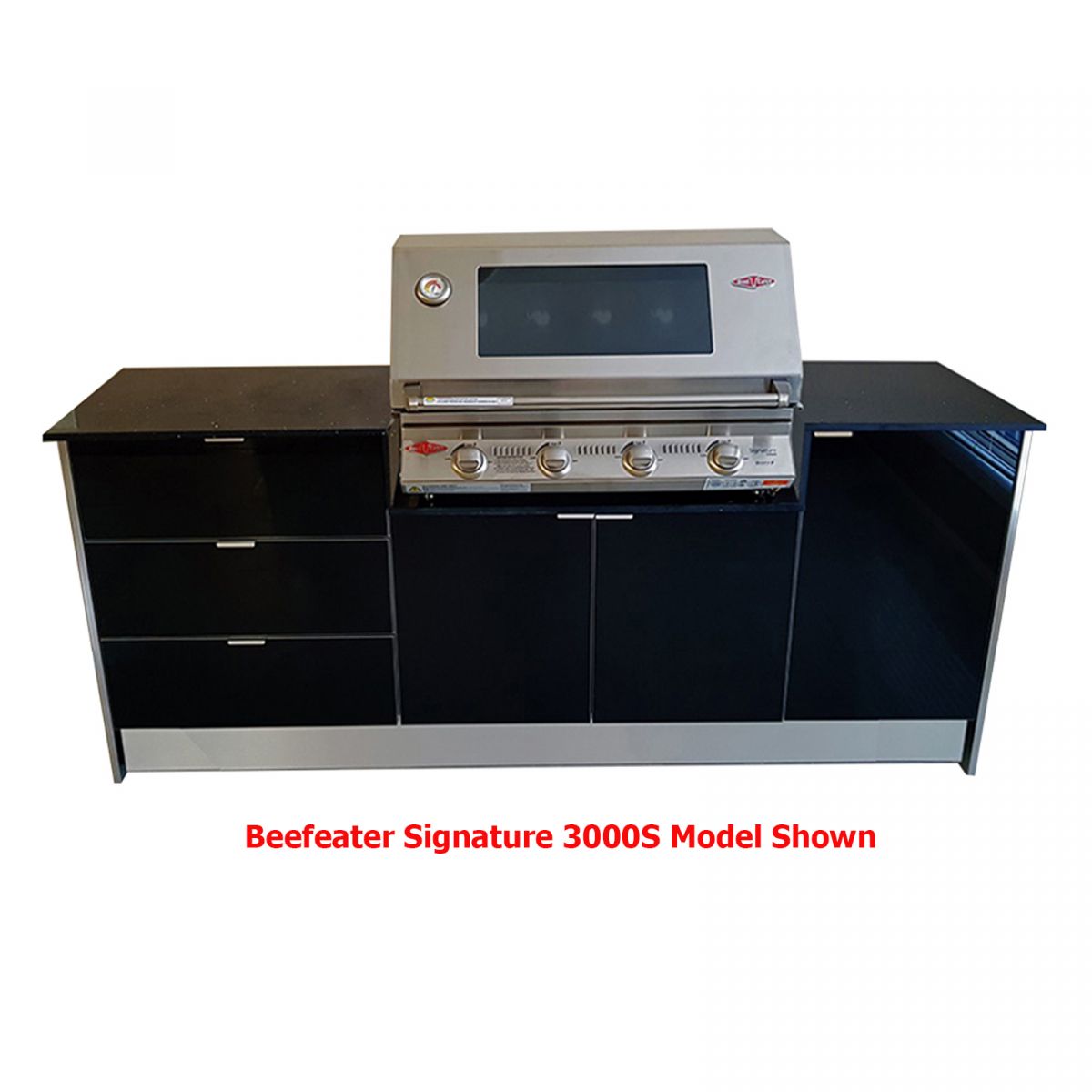 Alfresco Outdoor Kitchen is designed for real commercial and maximum efficiency. Effective ergonomics and an elegant outdoor kitchen. It offers outstanding durability and keeping exceptional outdoor living.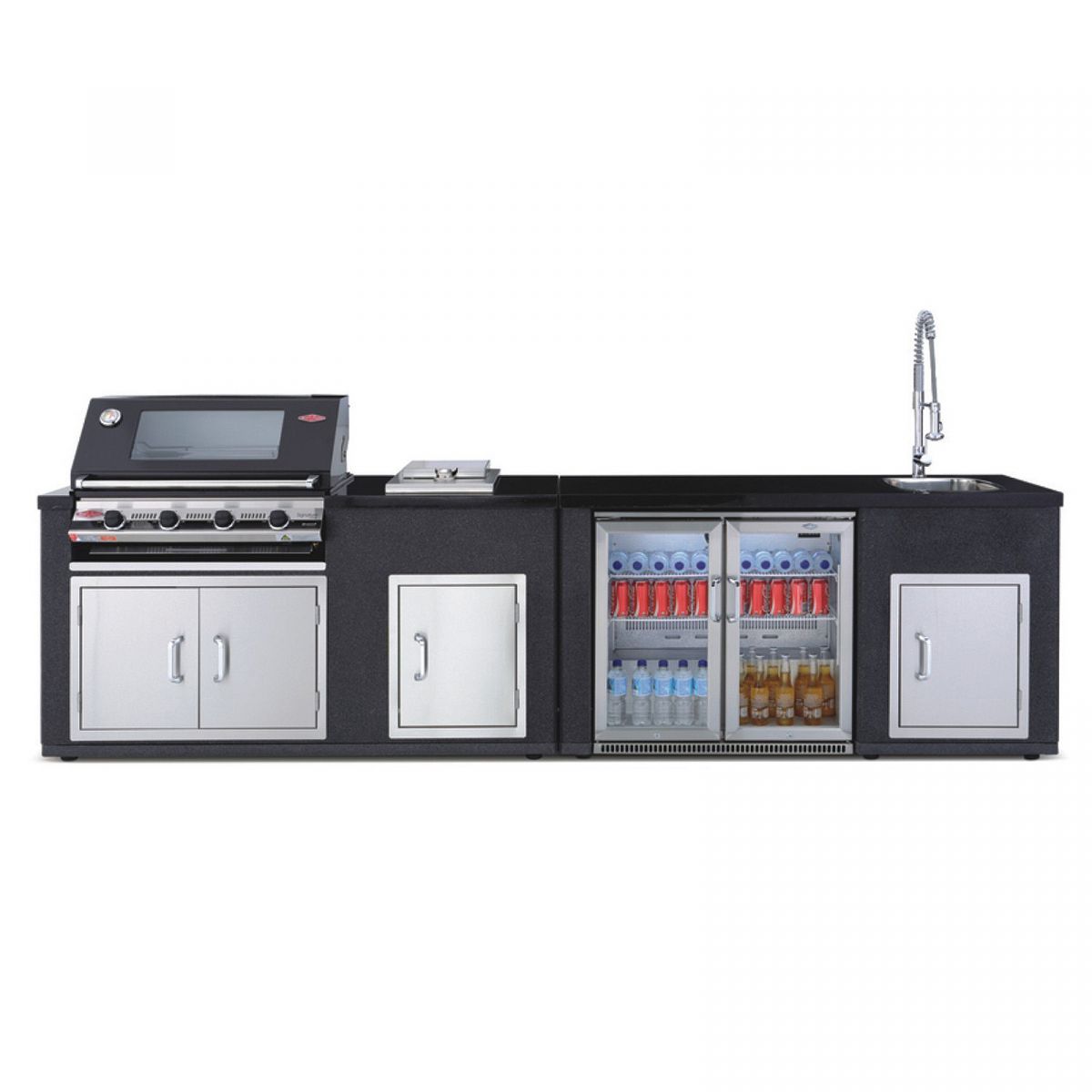 Alfresco Outdoor Kitchen with Beefeater Signature 3000E 4 Burner BBQ
Take advantage of this built-in, signature Beefeater Artisan 3000E linear outdoor kitchen which offers an ideal layout for people looking for outdoor kitchen ideas that increase efficiency without compromising on entertainment.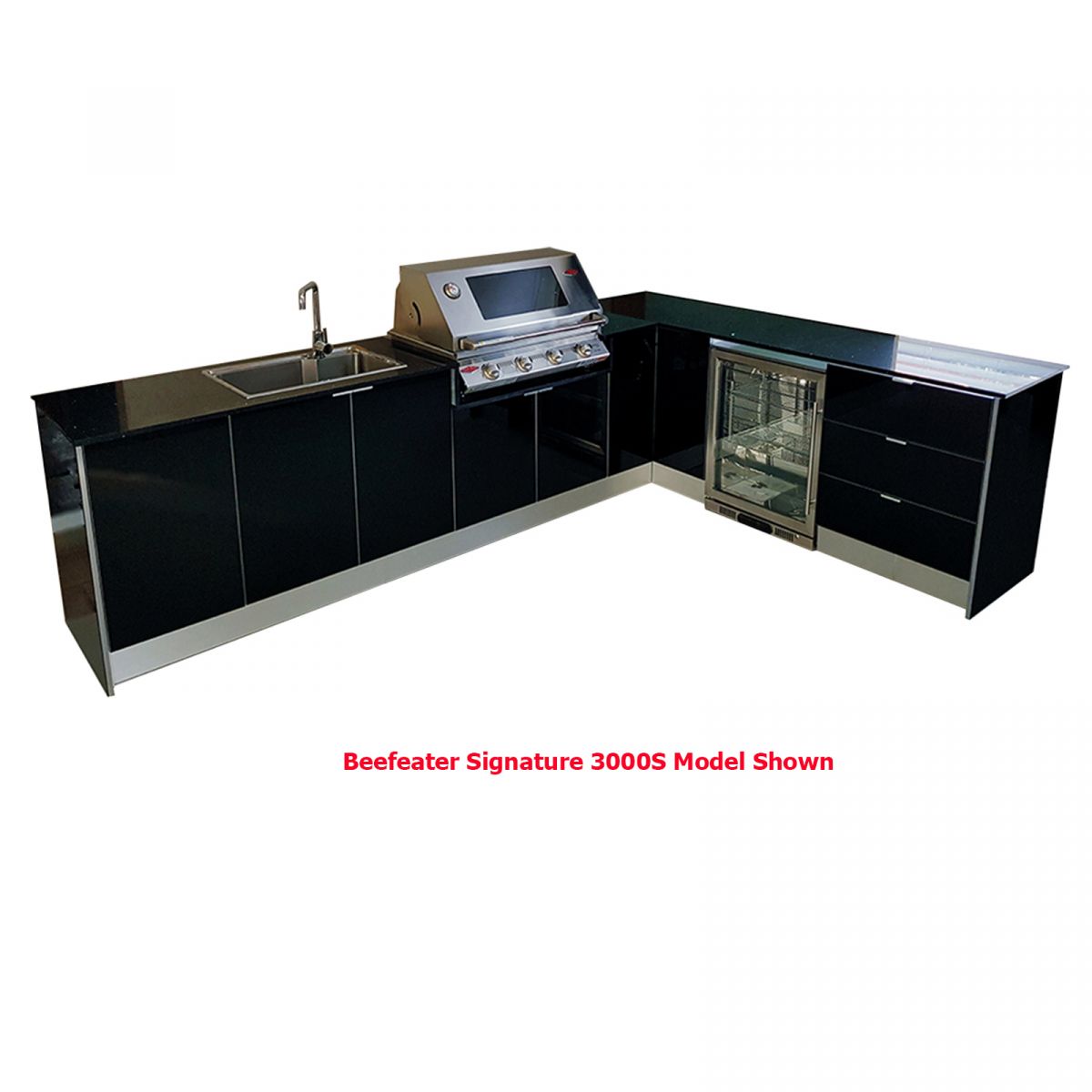 Entertain friends and family easily thanks to this Alfresco L-shaped Outdoor Kitchen. Prepare great-tasting barbecues on the robust grill, keep drinks cool in the beverage cooler, and wash up stress-free in the sink.
Leave a comment