Website Terms of Use
Website Terms of Use
Welcome to our website. If you continue to browse and use this website, you are agreeing to comply with and be bound by the following terms and conditions of use, which together with our privacy policy govern The BBQ Store Pty Ltd's relationship with you in relation to this website. If you disagree with any part of these terms and conditions, please do not use our website.
The term 'The BBQ Store Pty Ltd' or 'us' or 'we' refers to the owner of the website whose registered office is . Our ABN is 62 147 926 305. The term 'you' refers to the user or viewer of our website.
The use of this website is subject to the following terms of use:
The content of the pages of this website is for your general information and use only. It is subject to change without notice.
Neither we nor any third parties provide any warranty or guarantee as to the accuracy, timeliness, performance, completeness or suitability of the information and materials found or offered on this website for any particular purpose. You acknowledge that such information and materials may contain inaccuracies or errors and we expressly exclude liability for any such inaccuracies or errors to the fullest extent permitted by law.
Your use of any information or materials on this website is entirely at your own risk, for which we shall not be liable. It shall be your own responsibility to ensure that any products, services or information available through this website meet your specific requirements.
This website contains material which is owned by or licensed to us. This material includes, but is not limited to, the design, layout, look, appearance and graphics. Reproduction is prohibited other than in accordance with the copyright notice, which forms part of these terms and conditions.
All trademarks reproduced in this website, which are not the property of, or licensed to the operator, are acknowledged on the website.
Unauthorised use of this website may give rise to a claim for damages and/or be a criminal offence.
From time to time, this website may also include links to other websites. These links are provided for your convenience to provide further information. They do not signify that we endorse the website(s). We have no responsibility for the content of the linked website(s).
Your use of this website and any dispute arising out of such use of the website is subject to the laws of Australia.

Deliveries - All deliveries over 55kg (upper level of manual lifting limits as per SafeWork Australia) requires a raised dock, forklift or tail lift on the premises, otherwise an additional cost will be payable for a tail lift truck.
Special Orders
The BBQ Store has a huge range of products available in-store even more choices available from our Special Orders Range. If our suppliers stock a product, we can usually get it. With access to thousands of products, the possibilities are endless.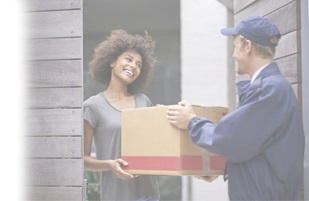 Our Special Orders service can help you
Our Special Orders allow you full access to the complete range of product offered by our suppliers. Now you can order a wide range of Barbeques and Accessories from our one-stop full-service website 24 hours a day, 7 days a week.
How do Special Orders work?
The product is a special order only when the product is not physically located in our warehouse (Bulky Goods such as some Barbeques, odd spare parts & some accessories). Once we receive your special order, we then process the order with our suppliers and delivery is arranged to our warehouse (usually 3 to 5 working days). Once in stock, you can either choose to Click & Collect from our store or your item will be dispatched to you and you will receive courier tracking details.
How to Order
1. Search

Search from any of our BBQ's & Accessories throughout our website or simply ask a team member for assistance with your selection.

2. Submit Order

Make your choice & submit your order by adding a product to cart. Our Special Orders team will contact you to confirm your order, stock availability and estimated delivery time.

3. Click & Collect / Delivery

Once your order is received in our warehouse, we will contact you when it's ready for pick up or delivery, usually within 3 - 5 working days.
Important: Terms & Conditions of our Special Orders Service
The BBQ Store is pleased to supply your Special Orders based on the following:
In the unfortunate event that the product is made unavailable by our suppliers, either due to back order or product line being discountinued, we will offer you a full refund of any monies paid and/or an alternative product if you request it.
The BBQ Store Pty Ltd will not be liable for any loss or claim by the customer in the event that The BBQ Store is unable to supply the goods required, or for any delay in supplying the goods.
Payments must be made in full after adding the product to shopping cart, before Special Orders can be processed.
Cancellation & Returns: We will try and assist you if you wish to cancel your order or return Goods unused, but we may require you to pay for loss we will incur as a result. Custom made Goods are non-returnable. Services are non-refundable.
You agree that these terms and conditions apply to the exclusion of all others even if exchanged later.